Certification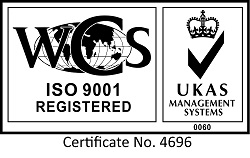 Red Earth Systems is dedicated to quality and continuous process improvement for both our customers and employees. Our high-quality systems significantly contribute to our performance and growth. Our chief responsibility is to ensure that our systems exceed our customers' expectations.
We develop organisational excellence and quality awareness through innovative process improvements, training and ongoing development.
Quality is an integral part of our commitment to our products and customer services. Red Earth Systems has been assessed for, and awarded, ISO 9001:2008 certification.

​Our engineers are experts in the fields of product design, compliance and regulatory or voluntary market access requirements. They cover every stage of the product lifecycle – from concept right through to recycling and disposal.
We also offer an approvals management service, obtaining approvals on your behalf. One of our particular strengths is in obtaining certifications for electronic products. More information on the level of experience we have with respect to specific products or markets is available on request.